BASC has joined other rural organisations in issuing a statement on lead-free ammunition for live quarry shooting. 
In consideration of wildlife, the environment and to ensure a market for the healthiest game products, at home and abroad, we wish to see an end to both lead and single-use plastics in ammunition used by those taking all live quarry with shotguns within five years. 
We are jointly calling for our members to engage in this transition and work with us, the Gun Trade Association and the cartridge manufacturers to ensure that further viable alternatives are developed for every situation involving live quarry. This is an opportunity to take the initiative and ensure the reputation of the shooting community, as custodians of the countryside, is both maintained and enhanced.
Shooting and rural organisations take responsibility of move away from lead ammunition
Shooting and rural organisations announce five-year transition away from lead shot and single-use plastics for live quarry shooting.
Steel shot
What you need to know from a safety point of view.
BASC guide to using non-lead shot for live quarry shooting
Sustainable Ammunition Articles
External publications and videos on sustainable ammunition.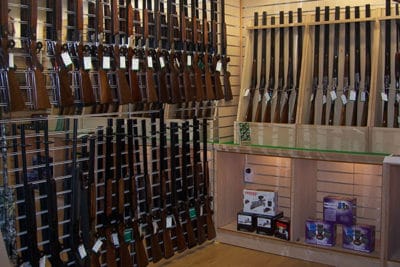 Martin Parker, former chief scientist at the National Ballistics Intelligence Service, has been appointed as BASC's new head of firearms.
Read more...
Current restrictions on lead shot
Don't use lead shot for shooting ducks, geese, coot or moorhen anywhere.
Don't use lead shot over the foreshore.
Don't use lead shot over any of the listed SSSIs, even if they're inland. The list can be found in the legislation below.
Scotland and Northern Ireland
Don't use lead shot for shooting over the foreshore, or for shooting over wetlands including streams, rivers, ponds, marshes, wet fields and moorlands with visible standing water.