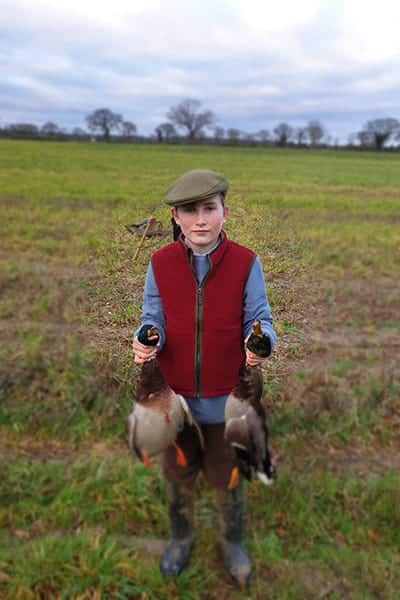 Here is Jack on a father and son shoot day. It was his very first time on a 'proper' shoot day
and he bagged three pheasants and three mallard – well done, that is impressive! He
absolutely loved it. His dad was chuffed that Jack's hard work learning to shoot clays at
Fennes has really paid off.