More farmers are acknowledging the benefits of responsible farming. As time progresses, so does the science, understanding and techniques used by farmers all over the globe.
They are incorporating grass and wildflower margins into their land to encourage bird populations. We are seeing a decline in the use of a plough, a method that destroys soil, ecosystems and releases carbon in the soil into the atmosphere. Pesticides which damage the environment are being acted on. Direct drilling is becoming more relevant.
The scene of farming has developed over the past 30 years into a more conservation-focused practice. Modern farming values the wildlife and our planet's ecosystems. On top of this, sustainable farming vastly improves any game shoots in the area. It can help increase gamebirds' overall health and physical condition.
Benefits of responsible farming
One way responsible farming is benefiting local wildlife and providing amazing habitats is the maintaining of hedgerows and wildflower margins. This encourages bird species to seek cover and nest in the margins of the field. Due to the higher bird populations, a farmer can save money on insecticides which can contaminate water supplies and other areas. This may result in the death of fish, birds and can kill non-target plants and insects, such as bees. Furthermore, the soil compaction and CO2 emissions created by large sprayers have a negative impact on the soil health. They also contribute to the global warming problem.
Hedgerows and field margins – true wildlife havens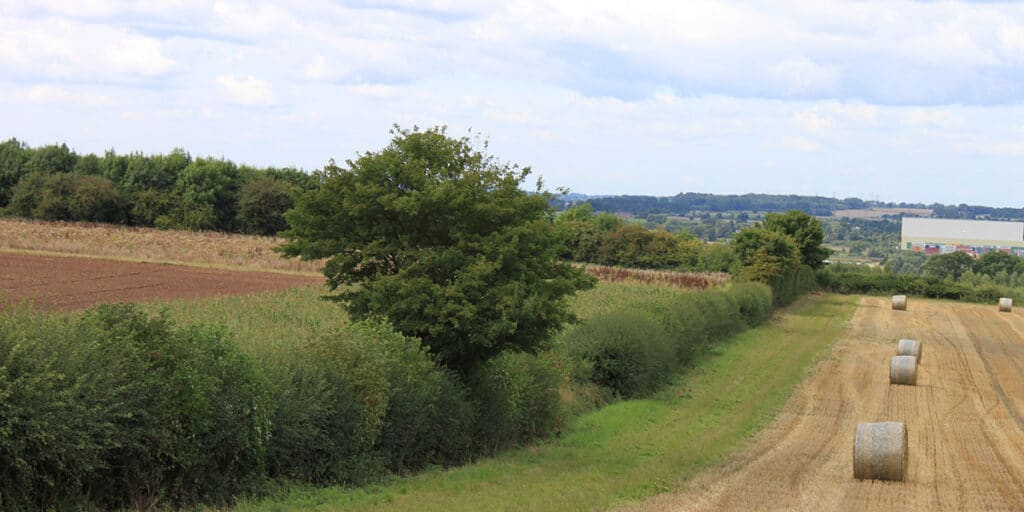 Hedgerows and wildflower margins not only benefit the environment but can also improve your shoot. They are great places for placing feeders and organising drives. The lack of insecticides results in an abundance of bugs, providing gamebirds with a great protein source to make them healthy and keen to stay in the area. 
Leafy covers are also an amazing place for birds to nest in the spring. Chicks also have easy access to food and a place to hide from predators, increasing their chance of survival. What's not to like?
Responsible farming cares for the soil
With an increasing number of farmers steering away from the plough and different soil-damaging practices, they need to find other more environmentally friendly ways of breaking up and preparing the seed bed when direct drilling. This is where cover crops play a major role.
Countless benefits of cover crops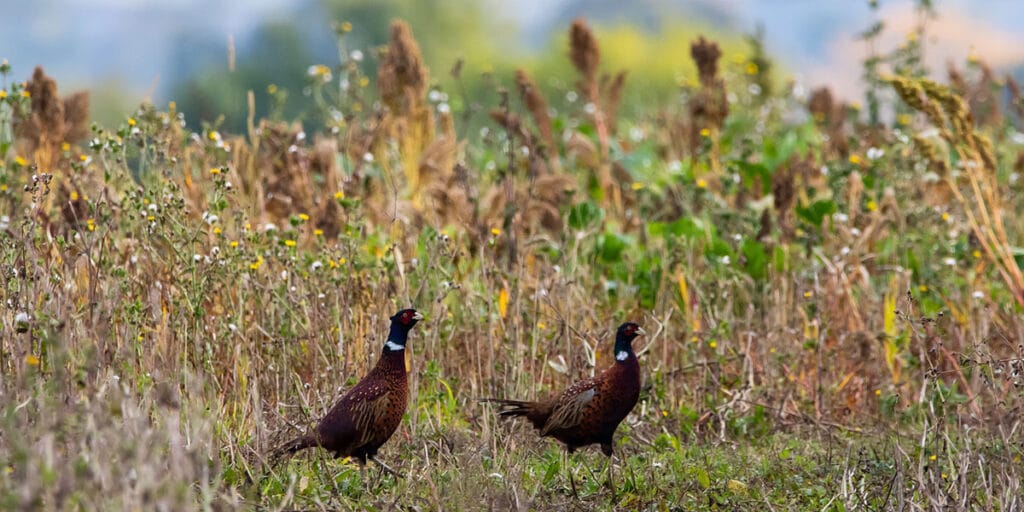 Cover crops include sunflowers with long, wide roots which will break up and loosen the soil and ease compaction from machinery. Wider and leafier crops such as kale and stubble turnips also play a vital role in protecting the soil. They protect the soil from drying out in the sun and help stop the erosion of valuable, nutrient rich topsoil. This benefits the environment as it drastically reduces the CO2 levels released from machinery that would otherwise be ploughing or lifting the soil. 
While reducing CO2 levels, cover crops are also beneficial at keeping the soil ecosystems alive. The roots and fallen leaves feed fungi, earthworms and other soil organisms. This increases carbon store within the soil over time.
Incorporating crops such as kale, millet and mustard into a cover crop blend will provide excellent ground cover to gamebirds while crops of millet and buckwheat will provide the feed, encouraging birds to stay on your drives. Both will also be used by other wildlife for shelter and essential food source.
Responsible farming and shooting – the way forward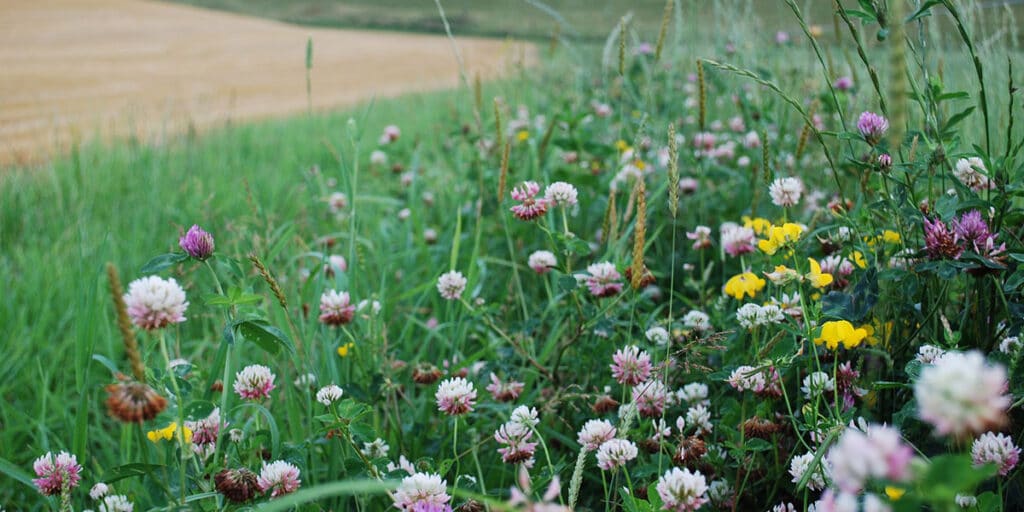 So, with so many benefits to everyone, why would anyone not take action? On top of helping to preserve the planet's animals and organisms, you are vastly improving farming, soil quality and shoots. So, gamekeepers, talk to the farmers, and vice versa, and try to promote a more sustainable, modern, responsible farming and shooting.