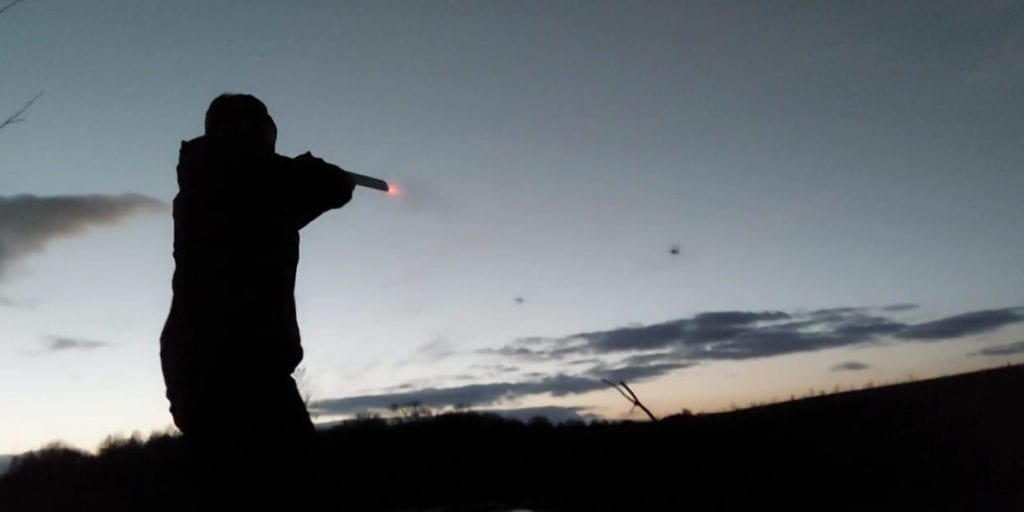 Shooting over a local pond
Covid-19 has had a big impact on shooting for everybody. My dad and I have been fortunate enough to squeeze in a few days this season, though. As restrictions began to tighten again and the weather started to change, we've found a night where we could get our last shooting of the season – on a local duck pond.
With the pond being only half a mile from our house, and it just being my dad and I, we were within the restrictions. It is a small duck pond, but there are always plenty of birds.  I managed to shoot a couple and so, I seized the opportunity to cook something with them. I decided to make Chinese-style duck pancakes because they are one of my favourite dishes. Here is how I make them…
Chinese-style duck pancakes
I start off by plucking two mallards, leaving the wings and head. This is a lengthy process which requires a lot of patience. Small feathers can be very hard to pull out. Once your ducks are plucked, it is time to prepare them. I use a large butcher knife to chop off the wings, feet and the heads. The duck must be gutted, too. You do this by making a slit between the legs, up to the breastbone.         
Stick two fingers inside and feel for the clump of intestines and the gizzard. You can scoop this out with your fingers. Next, reach in and pull out the organs (liver, lungs, and heart). All of this can be disposed of, along with the heads, feet and wings.
Season the ducks to taste with salt and pepper and put them in the oven at 220°C for approximately 45 minutes.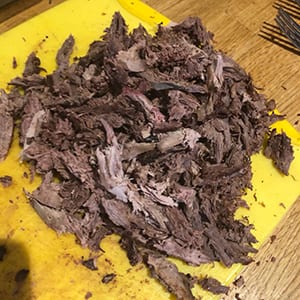 Next, you need to shred the meat, but first you must remove the breasts. To do this, you need to cut along either side of the breastbone and peel back the breasts. Once you take them off the breastbone, you can remove the skin.
Next, get two forks and pull the meat apart. Try to go with the natural grain. You should end up with small shreds. 
The duck now needs to be heated up in hoisin sauce in a pan. Lastly, put your shredded duck in a wrap and add various toppings. I find that spring onions, cucumber and finely sliced lettuce are great with it.
This was a brilliant meal for me as it had low food miles and was delicious and easy to prepare.
You can find many more delicious recipes on the Taste of Game website.