Robert Russell Nisbet Burt
Fife, Scotland
Proposed by Mark McKinney
Seconded by Lee Shone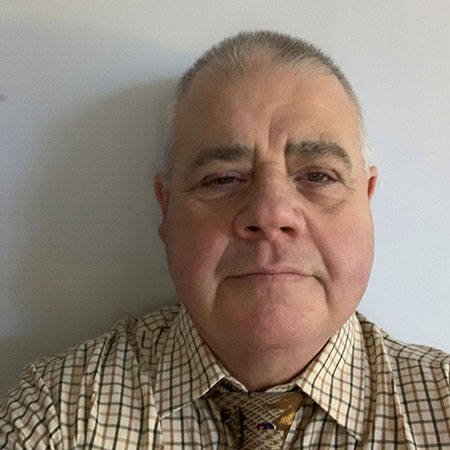 I am 63 years old. I live in Fife, Scotland. I have been married to Lorraine for 42 years and we have two lovely daughters, Rachel and Christine, and a gundog called Kai (who is currently training me). I am retired from a long-standing career in engineering, which I began at the age of 16. After completing my apprenticeship as a fitter/turner, I dedicated the next 35 years of my professional life to one organisation in the oil and gas industry.
As a young boy, I was always interested in the countryside, wildlife and outdoor pursuits. I was fortunate to own my first shotgun at age 21. During my shooting career, I have been involved in three separate syndicates, beginning with rough shooting and now also driven shooting. I have always taken an active role in the management of the shoots, developing a sound knowledge of all responsibilities involved and contributing to their success.
I thoroughly enjoy being a team player and have demonstrated that I am a key addition to any team with the ability to remain professional and impartial while focusing on an objective. I am confident at sharing my opinions and can easily make decisions when required.
During my time in the oil and gas industry, in a middle management role, I trained as a SAP 'superuser' and was responsible for revamping all the procedural manuals in manufacturing. I worked with multiple sites across the globe, educating, challenging and working with various stakeholders at all levels, to ensure standardisation of all processes and that standards were increased or maintained.
I built strong relationships with those from different cultures and countries and always ensured inclusivity and respect to individual beliefs and views. I have been a budget holder for projects, which gave me a sound knowledge of income and expenditure and the management of this. Being the trainer for apprentices gave me invaluable knowledge of working with the younger generations.
I feel my extensive experience in education management has provided me with transferable skills which I can apply to the BASC Council role, and I would relish the opportunity to be elected.
My focus would be on engaging with individuals from school age upwards, to educate them on rural matters.