Cardiff, Wales
Proposed by Stuart Llewellyn
Seconded by Gethin R.P. Jones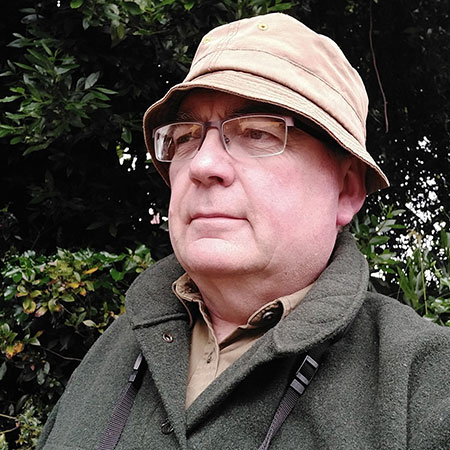 We live in challenging times where the shooting community is under greater scrutiny than ever before. My main aim in seeking election to BASC Council is to defend shooting sports from those who campaign against us and ensure that the wealth of benefits associated with pursuing a sustainable wild harvest are passed on to future generations. This will not be an easy task, but I am ready to play my part in making our case by promoting the benefits of our association and defending the interests of its members.
My principal shooting interest lies with deer management, closely followed by informal walked-up days for whatever might present itself. I am also an angler, as happy tempting roach or chub with a baited hook as I am casting a fly to trout or salmon. I am firmly of the opinion that participation in country sports is the surest way of understanding the challenges faced by the natural environment and the ideal route to engage with the practicalities of conservation and species preservation.
I have been a supporter and member of BASC for many years and applaud its measured and constructive approach towards the varied obstacles that are thrown in our way. Leading by good example and providing sound education to those who wish to learn more is key to developing a wide and appreciative support base. A well informed and engaged membership is central to the promotion of the association's positive contributions towards conservation and the advancement of shooting sports. This will guide my thoughts at all times.
Engagement with governments and their agencies has never been more important and I will willingly assist BASC staff in their defence of the association's aims and objectives in the face of political challenge. We must ensure that BASC is recognised across the political spectrum as a force for good in the management and conservation of the rural landscape and associated social infrastructure.
The political scene in Wales has changed enormously over recent years and it is imperative that BASC makes every effort to carry our message to the very heart of the Senedd. If elected, I will support the BASC Wales team in every way I can, ensuring they are afforded all that is necessary to promote the many benefits of sustainable shooting sports across every tier of government.
Above all else, I will endeavour to keep the interests of the Wales membership foremost in my mind in everything that I do. Our association is nothing without its members and none will be more important to me than those who fall under the care of the BASC Wales team. We owe it to both current and future members the certainty that shooting sports will endure for the benefit of all.