Derbyshire, Central region
Proposed by Sharon Smith
Seconded by Lee Twigg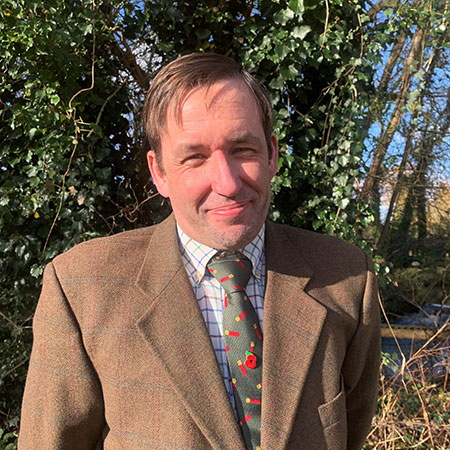 I was bought up in a non-shooting, working class household in the midlands. My secondary school form tutor introduced me to shooting as a way of increasing my self-belief and to get me away from serious bullying on the playground. I started off shooting Daisy BB air rifles during school lunch breaks, and when the bug bit I then started to shoot indoor 10m air rifles at a local church hall. I later discovered shotgun shooting and gundog training through working with a countryside enthusiast. He volunteered me to help on the BASC gundog scurries at the shows. Before I knew, I started volunteering at the main BASC stands and, nearly 25 years of volunteering later, l still believe that I can change people's attitudes towards shooting.
Seventeen years ago, I started working in the gun trade. I started as shop sales and general duties on a clay ground before moving onto specialising in rifles, distributing to the trade, and selling to the end user. Seven years ago, I moved to my current job at Airgunspares & The Countrystore Gunshop, where I now run the shop on a daily basis and provide technical advice on shotguns, rifles, and air rifles to customers in the UK and abroad.
Five years ago, I stood for election to Council for the first time, and was voted in. I have used my knowledge of the gun trade and my ability to talk and listen to shooters from multiple disciplines to help shape BASC to protect shooting for future generations.
For the past five years, I have been vocal on Council, raising concerns where I see fit on policy and issues that affect shooting. Recently, I have repeatedly brought up the issue of banks providing the shooting world with a disjointed service. Many shops and clubs have found that their bank accounts are being closed due to their association with guns and shooting – even though this is a law-abiding and highly regulated pastime.
We mustn't forget that shooting generates a vast amount of income that goes into the UK economy as well as providing hours and hours of dedicated conservation work that not only benefits the species we hunt, but also endangered species and their habitats.
I am now standing for re-election for my second five-year term. As the only member of the gun trade on Council, I believe I can further help shape BASC for the future and promise to bring your concerns and ideas to Council and the organisation. 
If I am lucky enough to be re-elected, I will ensure that we continue to proudly tell everyone that shooting is sustainable, good for the countryside, our mental and physical health as well as a pastime for all – no matter what their background.