Lincolnshire, East region
Proposed by Peter Catling
Seconded by Graham Wall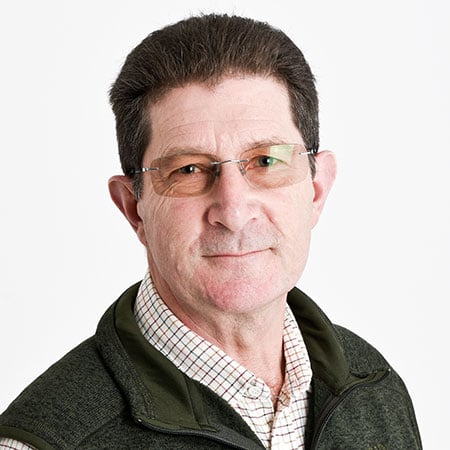 I am a member of a local farm shoot and pick up regularly for a local syndicate. I enjoy trying to train my dog, both alone and in group lessons. However, my passion is foreshore wildfowling. I am a chairman of Holbeach and District Wildfowlers Association and a member of several other wildfowling clubs in England and Scotland. As such, I am very aware of the difficulties that many members will have experienced of late with general licences and the consenting process.
I have recently begun to introduce my godson to shooting sports and have taken visiting 'fowlers on to our club marshes. I am very keen to promote shooting sports as a sustainable way to put high-quality free-range food on our tables. I believe that these issues are core to the long-term future of our sports.
In 2011, I retired from the Metropolitan Police after 30 years' service. For the last ten years I worked as a chief inspector responsible for the delivery of neighbourhood policing by a large team of officers spread across a wide area, working with statutory and voluntary groups to deliver our joint community safety goals for a London borough. I also hold an honours degree in applied biology.
I believe that working as a member of the borough's police senior management team has taught me how to exercise the collective responsibility and joint decision making that will be needed to work effectively with colleagues on BASC Council. This included preparing for meetings by reviewing both internal and external briefing papers, emails, and minutes ahead of attendance.
I held responsibility for my department's delivery within budget and was also jointly responsible for the management of partnership projects, within budget, with the local authority. Not surprisingly, there were occasions when finances were tight and difficult decisions needed to be made to ensure the best use of the funds available.
The above, together with my science degree, will allow me to fully engage in the workings of Council. My retired status will also allow me the time to fully prepare and attend to council business.
As a BASC member of many years, I passionately believe that we must continue to represent our members and promote sustainable shooting and conservation. In doing so, BASC must seek to engage and educate the public, statutory bodies and non-governmental organisations about the benefits our sports bring. To do this, our organisation must forever be on the front foot and be prepared to effectively challenge threats to our way of life or poor service delivery from our partners.
If elected to council, I will represent the views of our members, help to shape and deliver the work of our organisation, and challenge the CEO and officers on its delivery.