East Sussex, South East region
Proposed by Thomas Attree
Seconded by Thomas Welsh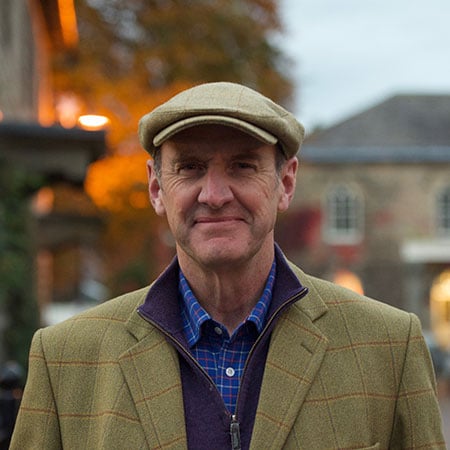 I have been a shooter for many years, and during that time I have found that watching the sunrise from a high seat, walking up hedges, standing in stubble awaiting partridges over trees or watching the sun sink as ducks come in to the flight pond, especially when with a loyal hound or two, is my idea of time well spent.
Consequently, when the hostility to shooting gathered pace and whenever BASC, and others, asked for people to submit evidence to various government enquiries, I have always sat down at my keyboard.
My work with BASC started around 20 years ago; I chaired our regional committee, organised a couple of clay shoots and a raffle for a day with James Purdey and Sons. I also instigated and largely wrote the original guidelines for shooters and horse riders.
In my work as a primary school teacher, as well as the National Curriculum and the various environmental activities I organised, I used graphs about grouse keepers and their benefits to waders to teach interpretation and conclusion of data. Many discussions involved shooting but extended to ethics and man's interaction with nature. I also took pheasants in to share with staff if our small syndicate had had a good day. We had a gamekeeper visit the school and he brought partridge chicks and pheasant poults in as part of his talk to more than 600 children over a single day.
My belief is that it is easy to justify shooting, there may be some things we need to thrash out but, in these times, when people are talking about liberty and rights, we have to challenge the prejudices against us. This can only be done through education and discussion. We need to defend and be comfortable on the back foot, but we also need to make more of our front foot capacity.
We have to appreciate the potential of 150,000 people voicing an opinion but never underestimate the potential of each individual to make a difference. Think of one gamekeeper and 600 pairs of eager eyes and ears. Or one letter to a magazine asking people to put their hands in their pockets for GWCT – and raising £31,000. It has been done.
We need to get our message across and if that means we have to deliver it thousands of times, or each of us to only do it once, then surely that will be worth it.
How? I would encourage the recognition and championing of those who 'speak up for shooting' as I did in my articles in The Shooting Gazette, with the support of Martin Puddifer. Regular updates on the BASC website and alerts concerning current issues, would all be starting points for this, and we could take it from there.
More and more people are taking up a proactive approach and I would do my best, if elected, to help everyone find their voice.
We are the effective grassroots conservationists, not tourists looking at nature.