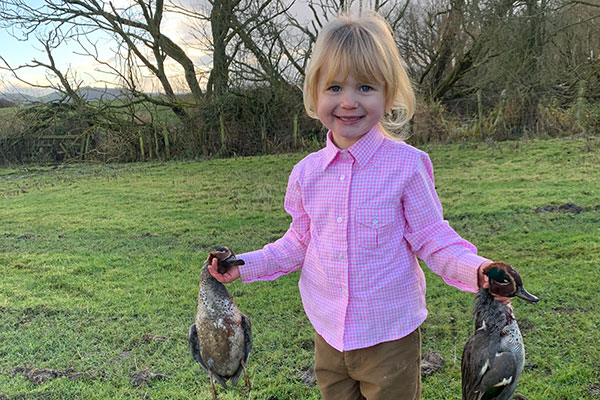 Heidi who is just three went beating with his dad this past season and she was a natural!
Heidi really enjoyed walking through the woods making noise, but her absolute favourite bit was picking the birds up at the end of the shoot.
She's looking forward to doing it all over again next season.