A home that works for rescue dogs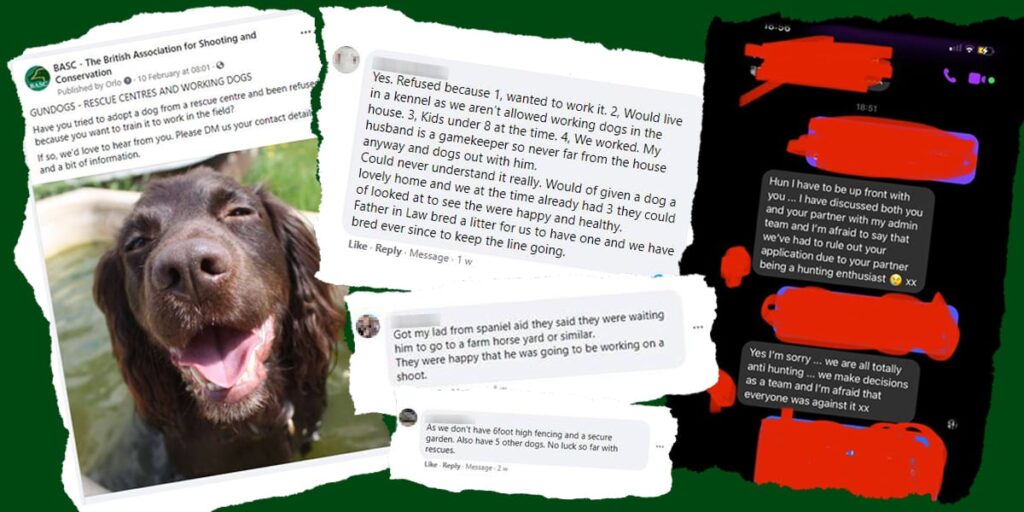 The past year has been difficult in so many ways. Lives have been changed unrecognisably. Despite redundancies, businesses suffering, one area people have continued to throw money at is dogs. The sales of puppies/dogs has rocketed, with unprecedented prices being charged. The sad ripple effect of this, is that within 18-months of this puppy boom, a proportion of these dogs may be sold on or rehomed.
For the vast majority of people, working from home may not be a long-term option. Life will resume and once back to normality, dogs will be left without anyone at home. No one to walk, train or keep them company during the day.
All of a sudden that cute puppy is a big, destructive, manic problem. If the dog is lucky it will be returned to the breeder. But the likelihood is they will end up in rescue.
I have spent many years working alongside the pet and rescue industry. I currently foster for a dog charity and see a lot of the cases coming in. You only need to have a quick scan on websites such as Preloved and Gumtree to see the same cases are starting to fill the pages.
In a matter of months, as lockdown eases, rescues will be overflowing. A number of these dogs will be working breeds and some from working lines. The sad fact is that the reason most of these will end up in rescue, is they will have been totally under stimulated.
As a trainer I am seeing it a lot already. Owners struggling with spaniels that 'don't listen on a walk as all they want to do is hunt', Labradors 'that are so destructive in the house as all they do is pick up everything they aren't meant to', HPR breeds not content with their daily walk around the block and 'intent on running away if ever let off the lead'.
A significant number of owners have absolutely no idea what these dogs were bred for, need or want to live a happy and fulfilled life. This is not new or surprising to most working dog owners. However, the bit I find most shocking is that the experts do not understand this.

Those that manage and work in rescues are professionally trained and qualified. Charities all work with expert behaviourists and trainers to assist with the rehabilitation and rehoming process. Yet mention the idea that a rescue dog could be rehomed in a working home and they run a mile. But why?
I believe the main reason is the misunderstood life of a 'working' dog. Many people in the 'pet world' are shocked when they see my trialling dogs playing with my children, sleeping on the sofa or being fed treats.
The majority believe that the old school way of caring for a working dog is still the same – cold kennels, dirty bedding and only brought out if going to work. But this could not be further from the truth.
If the powers that be took a moment to look into working homes they would see that most working dogs are as much a part of the family as any pet. Those that are in kennels often have better facilities and conditions than any rescue.
The reality is also that a proportion of working dogs are not suited to household life. My border collie is a classic example. He simply will not settle in the house. Preferring to have his own space outside where he can simply switch off in the company of his kennel mates rather than deal with the hustle and bustle of children and family life.

Perhaps another issue is that the main charities do not wish to be associated with country sports in case it is construed as supporting them.
This is short-sighted and unfortunately the only ones suffering are the dogs. Until the main rescues open their minds and start to utilise this untapped resource we will continue to see more healthy dogs either PTS or remaining behind bars.
Fortunately, some of the smaller rescues do rehome suitable dogs to working homes. The Black Retriever Rescue and Spaniel Aid put the dogs welfare and needs before their own personal agenda.
By doing their research and treating each home as an individual instead of generalising, they are ensuring a brighter future for their dogs. We can only hope the larger institutions follow suit.
RSPCA dog welfare expert Dr Samantha Gaines said: 
"It's wonderful to see that so many people want to welcome dogs into their families and we've loved waving so many of our own dogs off into their forever homes. However, we are concerned that some families may not be considering the long-term commitment of taking on a dog and how they'll care for their new pet post-lockdown.
"We're worried that as people return to their normal lives post-lockdown and people are hit by recession we could see more dogs coming into our care or being abandoned. The message here is simple: do lots of research to help find the right pet for your family and don't impulse buy. 
"We're also worried that more families will hand their dogs into rescue due to behaviour problems that have emerged due to changes in routines and set-ups caused by lockdown. During the past few months we've seen more visits to our website from people seeking advice on their dog's behaviour with a 105% increase in visits to our 'Understanding dogs' behaviour' pages, compared to last year, and a 27% increase in visits to our 'Find a behaviourist' pages. 
"Dogs can be sensitive to changes to their routine and we'd urge anyone who is concerned about their pets' behaviour to speak to their vet or to a clinical animal behaviourist for help."
A Dogs Trust Spokesperson added:
"Every dog is different, and they all have individual likes and dislikes – including what their ideal home would be. Our role as a rehoming charity is to assess each dog's needs on a case-by-case basis to find the best place possible for them to thrive. In most cases, we believe that dogs should be rehomed as family pets in a home environment, particularly if this is what they've been used to before they came into our care.

"At the heart of any decision about a dog's new home is that their health, welfare and behavioural needs are met in both the short and long-term by prospective owners.
"We do partner with organisations such as the military, police, and fire and prison services to rehome some dogs for working roles, where these are considered suitable and beneficial for a particular dog.
"It's key that dogs live in a comfortable environment where they can show a full range of normal behaviours. Alongside this, dogs should have enough exercise and enrichment, receive necessary veterinary care, and any training undertaken must use positive reward-based methods. If all these criteria can be met, we would consider rehoming our residents to a working home if it is in the interests of that particular dog and as long as our mission to 'bring about the day where every dog can enjoy a happy life' is not compromised."