Crufts is one of the biggest and most prestigious dog shows in the world, with an average of 30,000 dogs competing each year. 
My first visit to Crufts was in 2007 when I was just five months old and I have attended every year, apart from in 2021, when the show was cancelled because of the pandemic. Three times 
I have competed in BASC's competitions three times and this year I was competing on Terrier and Hound day,  and I returned on Gundog day as part of the BASC press team.
About Crufts and BASC's rings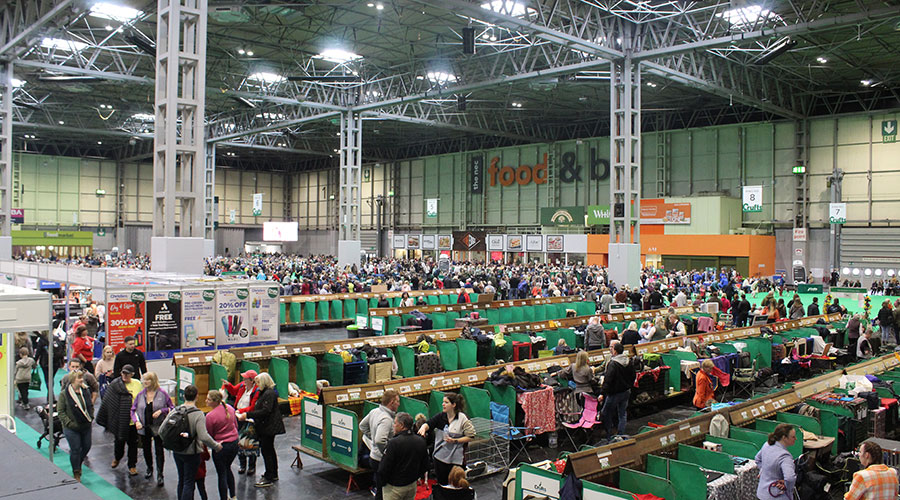 Held at Crufts, there is a competition made specifically for working gundogs and people of the shooting community, both young and old.
There is a range of classes for HPR (Hunt, Point and Retrieve dogs), Retrievers, Spaniels, Young Handlers, Working Gundog Teams, and more.
There is also a range of classes where the dog must be owned by a gamekeeper. If the dog wins one of these classes, it will go on to compete in the famous Crufts Best in Show ring.
The overall winner will receive the Northesk Memorial Trophy, as well as be crowned Best in Gamekeepers' Classes. 
Read about this year's winner – a flat-coated retriever named Ruger!
A very special place for gundogs
The atmosphere on the BASC rings is unlike anything else.
Compared to the rest of the show, there is a real sense of community around the working gundog rings.
It is a pleasure just to be there, whether it's for the overall experience, to support friends and family, or to compete.
Of course, there must be huge appreciation given to the organisers of the event, keeping everything running smoothly, and making sure all have an enjoyable day – dogs and owners alike.
I would also like to give a special thanks to Kate Dymock (BASC's gundog officer) for helping me out on the day. You can read more all about the BASC rings, here.
Crufts – an experience like no other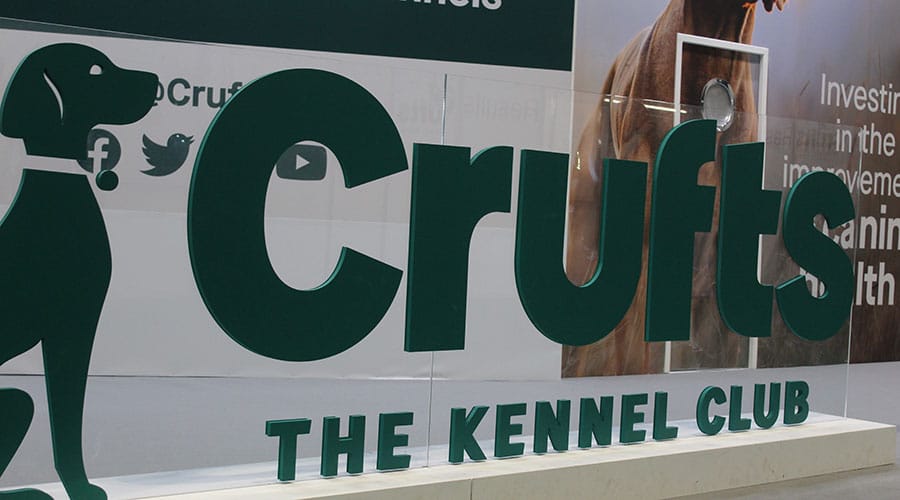 Once I had a look around the rings where the BASC rings were situated, watched some judging and took some snaps, I went to check out the benches.
The benches are where exhibitors and their dogs set up camp for the day.
Here, I got to see some of the dogs that would be competing later and spoke to their owners.They talked to me about helping to encourage more working dog lovers to this event, not only to show but to have a brilliant day out.
After going around the benches, I went to wander around the rest of the show, to fully capture the experience.
Not only was the sheer number of dogs just mind-blowing – the number of people was also phenomenal! With hundreds of thousands of people visiting the event over the full four days, it is an event full of life, with a buzzing atmosphere, cheery faces all around and, above all else, beautiful dogs! Thousands of dogs!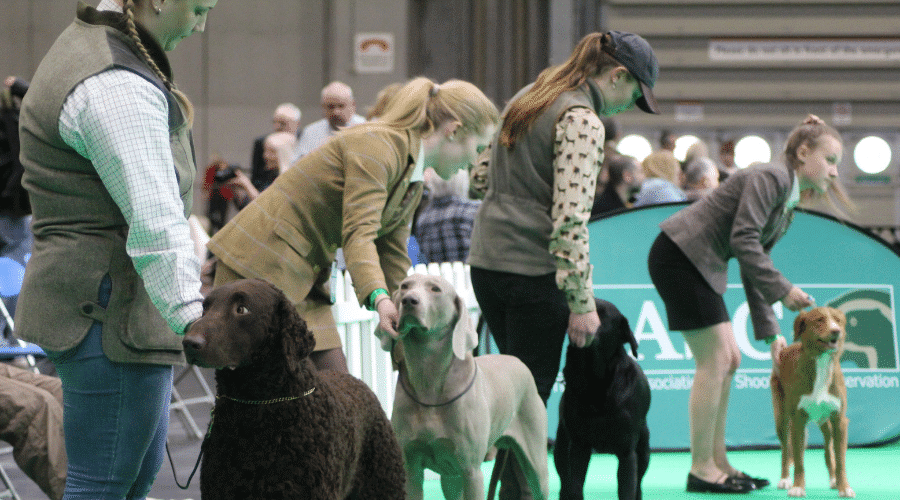 Discover dogs is one of my absolute favourite places to be at Crufts.
Here you get to meet every single breed recognised by The Kennel Club.
I regularly found myself in the gundog section meeting some of the lesser-known working gundog breeds. I enjoyed speaking to their owners about gaining awareness for these beautiful and brilliant working dogs.
Two breeds that I would like to mention are the long-haired pointer and the curly coated retriever. They are two uncommon breeds that would be lovely to see out on a shoot – dogs to consider if you are looking for a new partner in crime!
Crufts is an absolute must-see event
The things to see at Crufts are endless – from dog agility to obedience, grooming competitions to police dog displays – there is something for everyone.
Not only are there competitions and displays, showing some of the incredible things our four-legged best friends can do, but there are also hundreds of trade stands for you and your dog to visit.
They range from grooming equipment, leads and collars to rather stylish beds, clothing, supplements, and food. There are even multiple stands for shooting enthusiasts.
Crufts is an event like no other. It's not just a show, but a whole, unique experience.
If you ever thought Crufts wouldn't be 'your thing', I challenge you to give it a shot (pardon the pun) and attend next year.
I truly recommend anyone with a love of dogs and shooting to attend and experience this amazing celebration of man's best friend. You never know, you might catch the Crufts bug and never look back! You could even consider entering – and if you need it here's a little article to encourage you.