For urgent advice only over the weekend please telephone the relevant regional number from the list below:
Wales – Saturday & Sunday
Steve Griffiths – 07771 921 500
Scotland – Saturday & Sunday
Colin Shedden – 07770 990 222
Northern Ireland – Saturday & Sunday
Tommy Mayne – 07775 400 531
England – Saturday
Matt Dutton – 07585 967 452
Sam Walker – 07977 549 304
David Gervers – 07733 123 333
England – Sunday
Lewis Thornley – 07825 547 195
Innis Finlay – 07825 401 148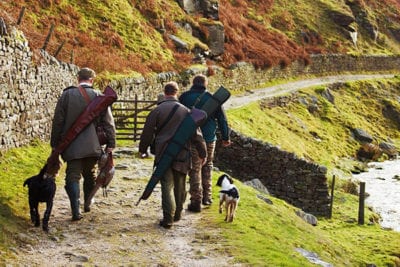 BASC has hit out at the Scottish Government for excluding country sports tourism businesses from coronavirus financial support for a second time.
Read more...
So far BASC's Covid-19 guidance visits have achieved…
visits to date with another 
Coronavirus financial support for businesses and individuals
Covid-19 has dramatically impacted all our lives. Since the beginning of the first lockdown the government has provided a series of financial support schemes to help businesses and individuals overcome loss of work and income. BASC has compiled a list of schemes that could aid shooting and shooting related businesses.
Click here for more information
We have pulled together a number of resources to help pass the time.
From fun activities for children to how to prepare your dog for the season, we have something for everyone.